Resizer gets several minor but quite useful features.
Also 4 additional languages were added: French, Japanese, Slovak and Portuguese (Brazil). A big thanks to the translators!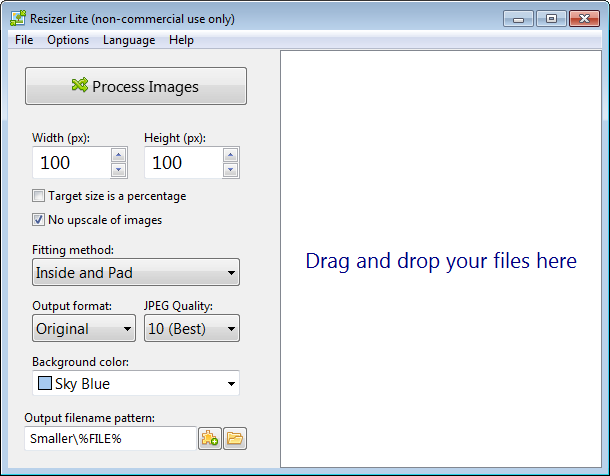 Full list of changes:
* Handle clipboard shortcuts (cut, copy, paste) in image width and height fields.
* Added "Open containing folder" option to files table.
* Add files for processing via command line arguments.
* Use CTRL+A shortcut to select all files in the table.
* Added options to keep original created and modified file dates.
* Added Slovak language file. Thanks to Slavo Gbúr.
* Added French language file. Thanks to Ozzii.
* Added Portuguese (Brazil) language file. Thanks to Igor Rückert.
* Added Japanese translation file.
* Resolve environment variables in custom storage path in Storage.ini.
* Updated copyright information.