Feature Request: Side-by-Side Splitview Mode
Hello,
Here is another feature request. Not expecting it any time soon but just wanted to at least log it here for reference.
ISSUE: My particular issue, as seen in the first screenshot example, is that I have dozens of rules that I prefer to see all in one glance, which take up most of the program screen.
When I drag-drop many files to the now very small window at the bottom, I can only see a few of the files.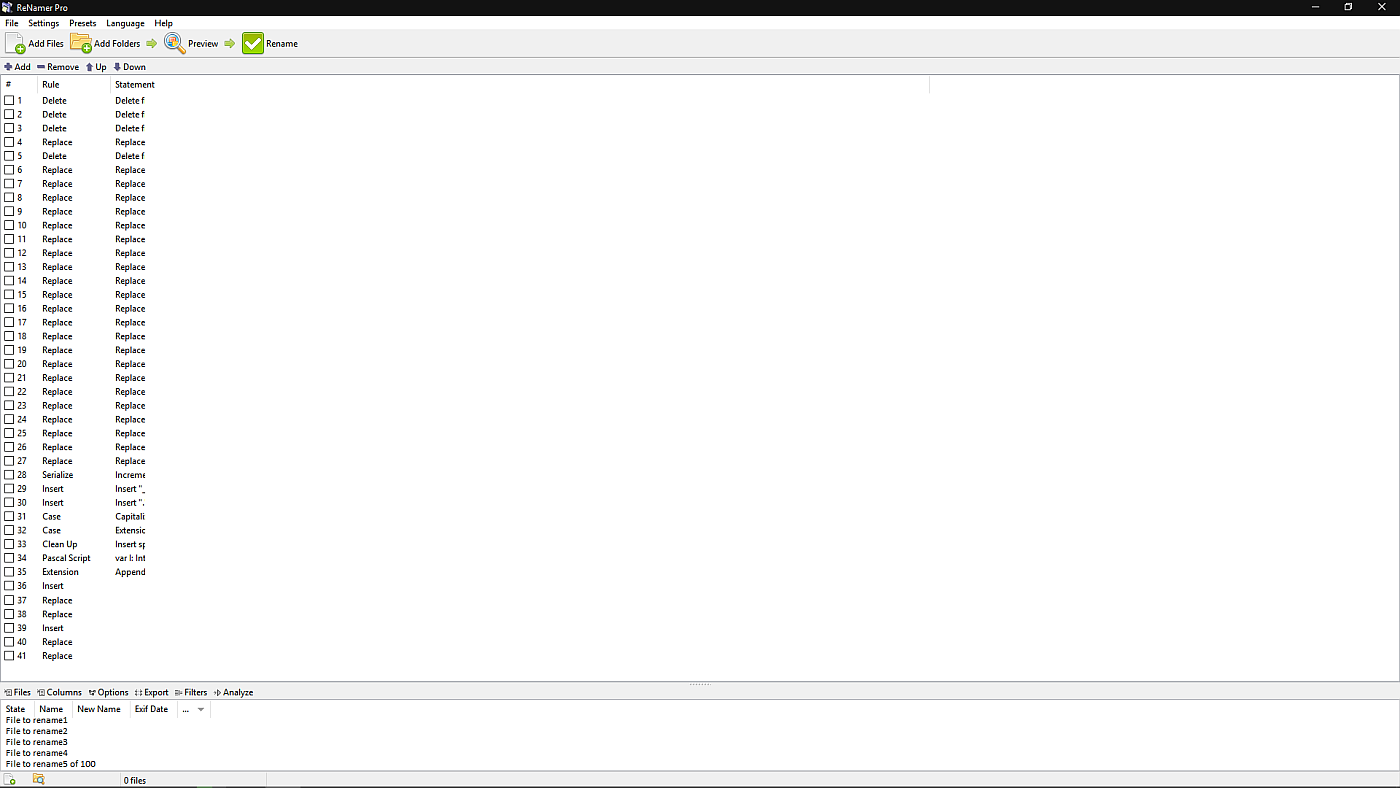 FIX: It would be much better if a side-by-side splitview mode was available, as seen in the simulated screenshot 2 example. I would of course be able to still see all of the rules AND also many more of the added files. Also, as with the current software ability, retain the option to slide the divider left and right to change the left and right window sizes.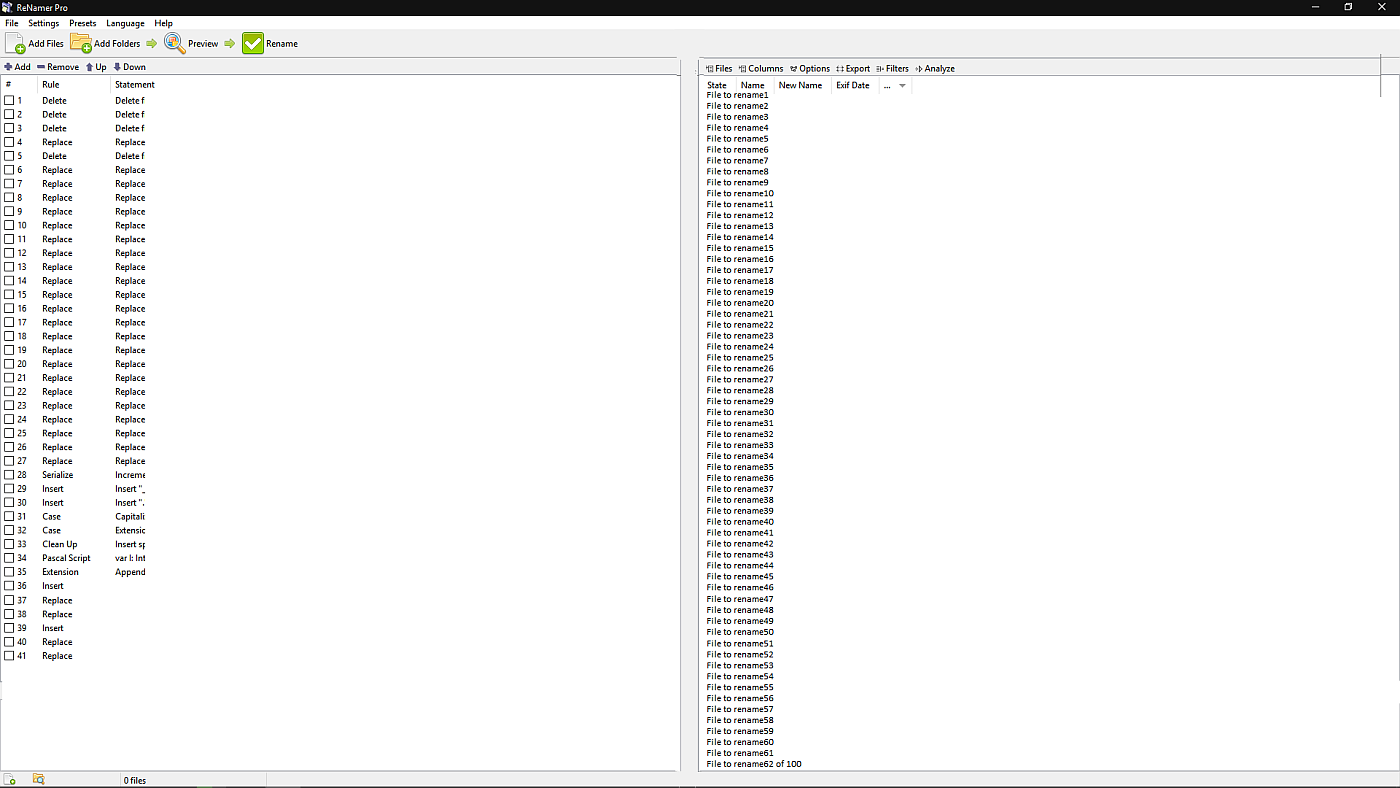 Thank you for your support if ever implementing this feature. And thank you for an already great piece of software, especially since implementing one of my previous requests to clear rules on rename. I have been using it nearly each day and have processed 1000s of files. That new feature has made the workflow so much faster and easier! The feature request of this post would make it even more faster and easier!